Web Team JOP Musée Louvre
As part of the event organised by Louvre Museum named JOP (Jeunes ont la Parole) I was part for the first time of the Web Team. We were invited to create and communicate through the social networks of our universities.
Our strategy  was create all from zero, and develop new social accounts and also a website for the Master 1 Direction de projets ou établissements Culturels of the University  Paris 1 Panthéon-Sorbonne :
https://twitter.com/MdpecParis1/
https://www.instagram.com/masterdpecparis1/
https://www.facebook.com/mdpecparis1/
After the 3 weeks of work we made more 100.000 views of the post (without sponsoring) thanks to the retweets and mentions of the official account of Louvre Museum.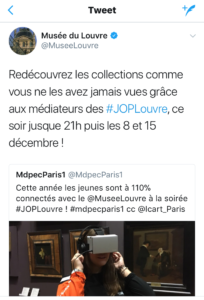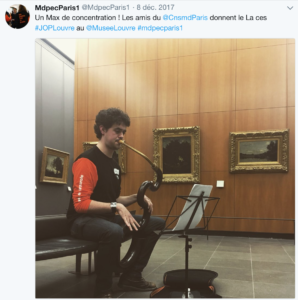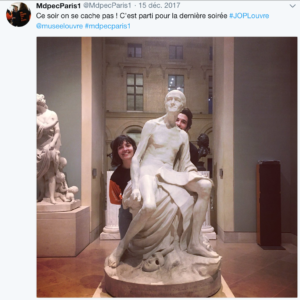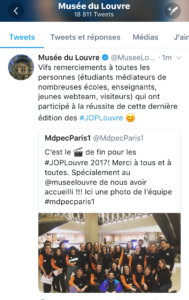 Posted

Diciembre 25, 2017